STORY
Your family fortune is kaput and all your left with is this super strict (and super sexy) maid with her huge mommy milkers and juicy ass, which are enough to drive any man insane. Its only made worse when she insists on ripping up your priceless fap material, claiming that it is just distracting you from becoming a "productive member of society". YUCK! One day, that all changes. You return home from university, braced for a lecture from Kiriko, but instead she informs you she has penciled in regular baby-making sessions since you have to keep that family line going somehow. Since you don't have a girlfriend that she knows of, Kiriko steps in. Time to show her what you're made of and teach her not to underestimate the cock of a visual novel protagonist! Erase that cold attitude of hers one cream-pie at a time, as you fuck Kiriko over and over again, turning her into the perfect slut that is truly Maid for your pleasure~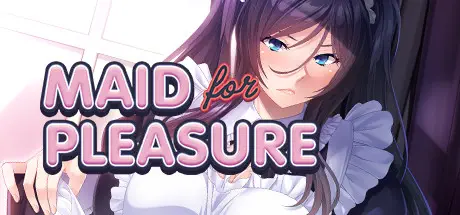 FEATURES
Translated version of the original Japanese Visual Novel
Your maid, Kiriko, is fully voiced with original Japanese dialogue
Original artwork HD upscaled with 16:9 and 4:3 variants
Hours of story content
Audio including music and special effects
Enhanced with character sprite animations
Gallery and Scene selections
15 scenes of master on maid action.
Maid for Pleasure is the English localization of a Visual Novel originally created by prolific Japanese developer Miel. We at Cherry Kiss aim to provide an authentic Japanese Visual Novel experience to gamers outside of Japan.
English, Chinese (TW), Chinese (CN), Spanish